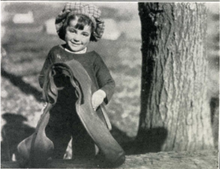 Moses Goodman
(June 20, 1750 - August 17, 1831) was a soldier in the Revolutionary War. He became famous for delivering $30,000 to George Washington's army at Valley Forge in dark brown saddlebags.
Moses Goodman was born on June 20, 1750 in West Hartford to Timothy Goodman and Joanna Wadsworth. In April 1775, at the outbreak of the American Revolutionary War, he turned out at the Lexington Alarm and enlisted in the Continental Army. He was sent to Lexington soon after under Colonel Huntington's Regiment. On October 31, 1775, he wrote to his brother, Thomas, a letter which revealed details of camp life in Roxbury, Massachusetts during the siege of Boston and the difficulty of maintaining a volunteer army of independent Yankees. In 1776, he served as ensign in the army and then returned home periodically after being discharged in 1777.
After British General Howe's forces in Pennsylvania handled the Americans roughly at the battles of Brandywine, Paoli, and Germantown in the fall of 1777, General George Washington took his troops to their winter headquarters at Valley Forge. They were faced with terrible conditions, as the soldiers suffered from illness, the cold temperatures, and a lack of supplies, including food. When word of these conditions reached the people of Connecticut, they decided to do something. Residents from the Hartford area were able to collect $30,000 to help the soldiers. Goodman bravely volunteered to bring the much needed money to assist the soldiers. He traveled by horseback from Hartford to Pennsylvania, carrying the money in his dark brown saddlebags. There are several stories telling of the clever and amusing tricks he used to accomplish this dangerous mission. The saddlebags became a family heirloom and were saved for many years by his great-great-grandson, Henry H. Selden, whose granddaughter, Virginia Selden, eventually gave them to the Noah Webster House for historical purposes.
He served again as a lieutenant in Captain Ozias Bissell's company. After the war, he lived for many years, running a distillery under the name of "Moses Goodman & Company" one mile west of West Hartford Center. In 1818, he was placed on the pension roll for service as lieutenant. On June 20, 1831, he died in West Hartford, where he had been born.
Goodman married Amy Seymour in 1779.
Amy Goodman - m. Asahel Porter
Timothy Seymour Goodman - m. Amelia Faxon
Epaphiras Goodman - m. Harriet Whitman
Catherine Goodman - m. Samuel Hurlbut
Fanny Pamelia Goodman - m. Sylvanus Wright
Marcia Maria Goodman - m. Thomas Faxon
William Goodman - m. Margaret Rand
Horace Henry Goodman - unmarried.
Maria Marcia Goodman - unmarried.
Polly Goodman - died young.
Henry Thomas Goodman - died young.